People on the move. Data from around the world.
68.5 million people displaced by force
They have fled persecution, wars, violence, oppression, human rights' violations and natural disasters.
Source: UNHCR, 2017

40
million
internally displaced people
These are people who have left their homes but have been unwilling or unable to find refuge beyond the borders of their own country. They represent 61.5% of all forcibly displaced people.

25.4
million
refugees
People who have abandoned their country and received international protection in another state. They are 2.9 million more than in 2016, the biggest increase ever seen in a single year.

3.1
million
asylum seekers
People who have fled their own country and requested international protection in another country but have yet to receive an answer. Roughly half of these people are in developing regions.
10 million stateless persons
No country recognises their nationality. They are spread around 77 countries.
Source: UNHCR, 2017
258 million international migrants
Many are fleeing poverty, hunger and inequality, seeking a better future and more opportunities outside their borders. They are not counted as forcibly displaced persons and have no access to any system of international protection.
Source: UN, 2017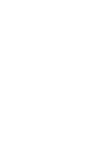 We are facing the largest exodus ever known in the history of humanity. Violence, armed conflicts, natural disasters, oppression, human rights' violation and persecution forced nearly 16.2 million people to abandon their homes in 2017, which means 44,400 every day, according to UNHCR data. 
The world count of internally displaced people, refugees and asylum-seekers was 68.5 million in 2017. That is more people than the entire population of Thailand. The number of refugees living outside their countries of origin reached its highest level in the last two decades: 25.4 million.
Africa, the Middle East and Asia are the most unstable regions in the world and the ones that produce the most refugees. The movement of people has accelerated in recent years as a result of new conflicts that have broken out, and others that have started up again or where the situation has deteriorated. Ukraine, in Europe, has joined them. These are conflicts with international roots, such as those in Afghanistan, Iraq and Yemen; civil wars like those in Syria, Somalia, South Sudan or the Democratic Republic of Congo, and situations where there are systematic human rights' violation, for example, in Eritrea or Myanmar.
Of these 25.4 million refugees, over one fifth are Palestinians under UNRWA's protection. Of the rest, who are under the mandate of the UNHCR, two thirds come from just five countries: Syria, Afghanistan, South Sudan, Myanmar and Somalia.
85% of refugees survive in developing countries, many of which are extremely poor.
The least developed and most unstable regions on the planet are the very ones that are also giving rise to and sheltering the most refugees. That has always been the case but now the pressure is becoming unbearable. 85% of refugees survive in developing countries, many of which are extremely poor and barely receive enough aid to attend to these people.
And while only a few countries are causing mass displacements, relatively few countries are actually taking in large numbers of refugees. In total, 63% of all refugees under the UNHCR's mandate were found to be in just 10 countries.
Turkey is still the country that takes in the most refugees in the world in absolute terms, with a population of 3.5 million refugees, mainly Syrians. It is followed by Pakistan, Uganda and Lebanon; Lebanon, for its part, is the country that has the highest proportion of refugees in relation to its national population. 
As for applications for asylum, it is estimated that 1.9 million were submitted in 2017. The United States received the highest number of new applications, mainly from El Salvador, followed by Germany, Italy, France and Turkey. 
World map drawn up by the UNHCR. It shows the current number of people that concern the UN Refugee Agency and the increase in forcibly displaced persons over the years. The number and trend can be seen broken down by country, in absolute and percentage terms.