News
Fri, 01/04/2022 - 15:40
Social Services. The centre is located in Passatge del Dos de Maig and operates around the clock, seven days a week.
Tue, 22/03/2022 - 09:46
Barcelona, Refuge City. A session is being held in the auditorium at the Jaume Fuster Library on Friday afternoon, outlining everything being done and how to help refugees arriving from Ukraine.
Mon, 21/03/2022 - 13:14
Inclusion. With an investment of 400,000 euros, the Office for Non-Discrimination will get a boost and training action developed.
Bulletins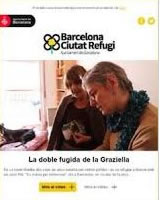 Do you want to receive the Barcelona, refuge city bulletin?
Video library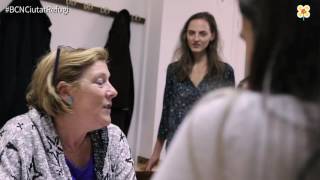 The value of people arriving
Liudmyla is a refugee and a volunteer English teacher at the Escola d'Adults La Verneda, where she learnt Spanish. She fled Ukraine and is waiting for the state to resolve her asylum request.