News
Fri, 16/12/2022 - 10:40
Interculturality. The organisation is collecting signatures to process a popular legislative initiative in the Spanish parliament.
Fri, 09/12/2022 - 14:43
The Mayor visited the Ukrainian capital and pledged to strengthen the existing corridor for cooperation.
Tue, 18/10/2022 - 09:27
Social Services. Support has been provided to register 2,600 new residents of Ukrainian origin.
Bulletins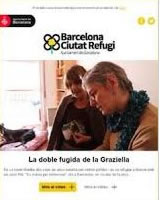 Do you want to receive the Barcelona, refuge city bulletin?
Video library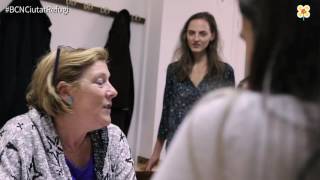 The value of people arriving
Liudmyla is a refugee and a volunteer English teacher at the Escola d'Adults La Verneda, where she learnt Spanish. She fled Ukraine and is waiting for the state to resolve her asylum request.
Events
Permanent event
A través del web i sessions presencials