News
Thu, 07/10/2021 - 16:58
Immigration. Projects in the city which stand out for promoting coexistence, equality and inclusion, and combatting forms of racism and hate speech endured by migrants and refugees, can be presented for the award. The deadline for...
Sun, 21/03/2021 - 10:25
Inclusion. Racism and xenophobia are the main causes of discrimination in Barcelona.
Tue, 09/03/2021 - 17:19
Inclusion. Despite the plunge in international mobility, the Care Service for Immigrants, Emigrants and Refugees provided assistance for 19,000 people in 2020.
Bulletins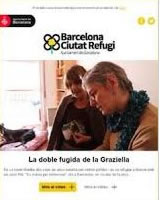 Do you want to receive the Barcelona, refuge city bulletin?
Video library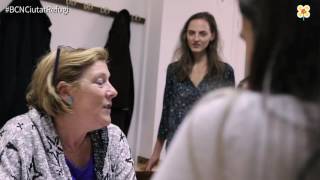 The value of people arriving
Liudmyla is a refugee and a volunteer English teacher at the Escola d'Adults La Verneda, where she learnt Spanish. She fled Ukraine and is waiting for the state to resolve her asylum request.